18. 7. 2019 - This is just a fictional preview page to give you idea how the daily reports will look like. We start  adding daily reports the day we start our yourney around July 24th.
---
| | | | | | |
| --- | --- | --- | --- | --- | --- |
| | | | | | |
| Date | Day from the start | Distance today | Total distance | Morning position | Evening position |
| 20. 8. 2019 | 21 | 49 | 987 | Sorken | Feragen |
---
Photos of the day
---
Story of the day
(this is just a random preview text from an older article about trip to one rad mountain in Slovakia)
Very soon we see "him". We are fast enough. But I can feel my calfs a bit, to be honest. All food and water was left in the car, we don´t need it for such a small hike, but I have cca 7kg backpack anyway, with 2 Sony cameras and lenses (A7S II + 55mm F1,8 Zeiss and A6500 + 16-35 F4 Zeiss and Sigma ART 35mm F1,4 + Novoflex adapter), then another Olympus camera and several lenses, which Bara got from Olympus CZ for some testing and on top of that I carry 2 pairs of brand new running shoes from Montura, which we want to photograph before they get dirty. Which they would down in the wet muddy valley trails.
I like the pain of running with weight, it always means well deserved day. So I am taking the backpack as a nice little "training tool" for the upcoming running adventure in Norway in late August. There you have to run with heavier backpack than what you usually have in a race or normal training...
Map of the day
(click to view interactive map of today's part)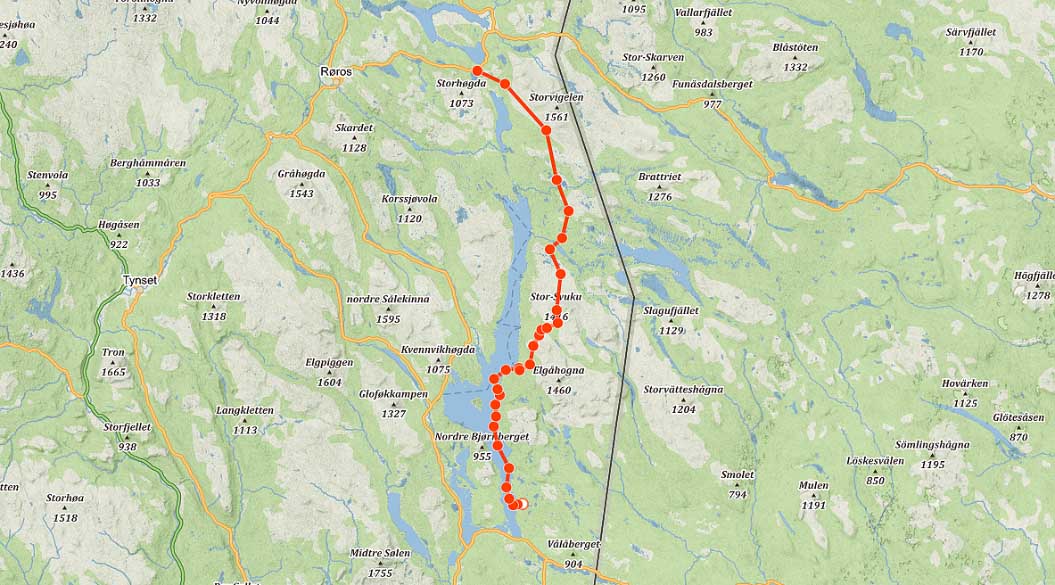 Video of the day
(some days we add also a small simple video of the day)